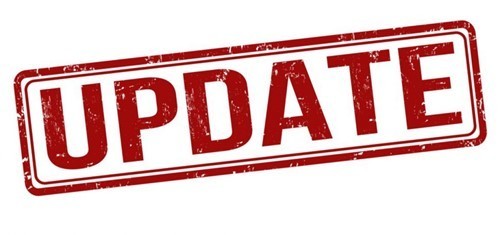 Northeast Bradford Jr./Sr. High School Community Hybrid Reopening
Matthew Holmes
Friday, August 28, 2020
I wanted to take this opportunity to officially welcome you back to the 2020-2021 school year. As you all know, these are tough times that have required many tough decisions to be made on behalf of our school. These decisions have a direct impact on the health and safety and education of your children, our students, and we take this seriously. After long consideration, multiple surveys, and discussions with staff, students and parents, we had decided to start this school year with the Hybrid A/B day opening. A few of the highlights are below:
Hybrid A/B
●2 Cohorts of Students
●(A) Students will attend in person Monday and Thursday. They will be online Tuesday, Wednesday, and Friday.
●(B) Students will attend in person Tuesday and Friday. They will be online Monday, Wednesday, Thursday.
●Students will be issued a school device to be used while in the building and at home
●Once the program is up and running we are expecting students to work each day regardless of location, and work will be graded.
●Wednesdays are designed for students to reach out to teachers and get help via online channels or phone calls. Students may be asked to attend school on Wednesday as needed.
●Students will be online 5 days a week.
●Face coverings must be worn within the building and on school property unless otherwise instructed.
●Face coverings must be worn at all times on district transportation.
●Face coverings include: Masks and shields or anything else designed to cover the nose and mouth for respiratory purposes.
For the first week of school, Group (A) students will be starting Monday 8/31/2020 and will be given instruction on how to set up their online accounts for their non-scheduled days. Group (B) students can log into google classroom on Monday but will not be expected to complete any work until they are taught our expectations on their first day, Tuesday 9/1/2020.
NTCC Students will have the opportunity to stay in the building each day after NTCC regardless of their scheduled day if they do not have a ride home. They will have access to lunch and will be expected to work on their assignments the same as if they were home doing the remote learning.
Remote Learning Option
Some students have elected to start their schooling entirely online through Northeast Bradford. Be advised this is a new program that we are working on and building as we grow. We feel the best education for all students is in person instruction with our staff, but we understand that there are medical reasons that may preclude some students from entering our building. The following are the key features of remote learning:
● All work will be graded.
● Students will follow the lessons and complete the work of the NEB teacher.
● Students will be required to login and complete work for attendance purposes.
● Strong internet capabilities are required for this option.
● Technology will be provided if requested.
● Pickup days may be scheduled as needed for more materials.
The remote learning option will start on 9/2/2020. Parents needing technology or school resources will be notified and required to pick up the student devices at their scheduled time.
Panther Academy
Students enrolled in our panther academy will be contacted to discuss technology needs and date of pick-up. Panther academy will not begin until 9/10/2020. Panther academy parents and students need to realize that the courses are paced and do not account for holidays. Students need to be logging on daily and spending similar time on Panther Academy that they would in the classroom. Attendance will be taken for Panther Academy and students who are not attending or not being successful will be brought back into the school setting
All Students and Families,
Please be patient as we get started this year. We are excited to have students back, but are cautious as we seek to ensure a safe return. We have a few reminders for any student who will be in the building, or on one of our forms of transportation:
● When possible to do so safely, mask breaks will be allowed.
● Hats will be allowed when a face shield is attached.
We appreciate your willingness to work with us during this unique time period and we are happy to discuss any questions you may have.
Matthew Holmes
High School Principal
Northeast Bradford School District