Data included in these graphs include positive cases reported to the school district. This page is updated daily and shows newly reported COVID-19 positive test results given during each respective time period.
Total Active Cases by Building (Last 14 Days)
Updated 5/24/22 3:00 pm
The chart below shows all cases over a 14-day period.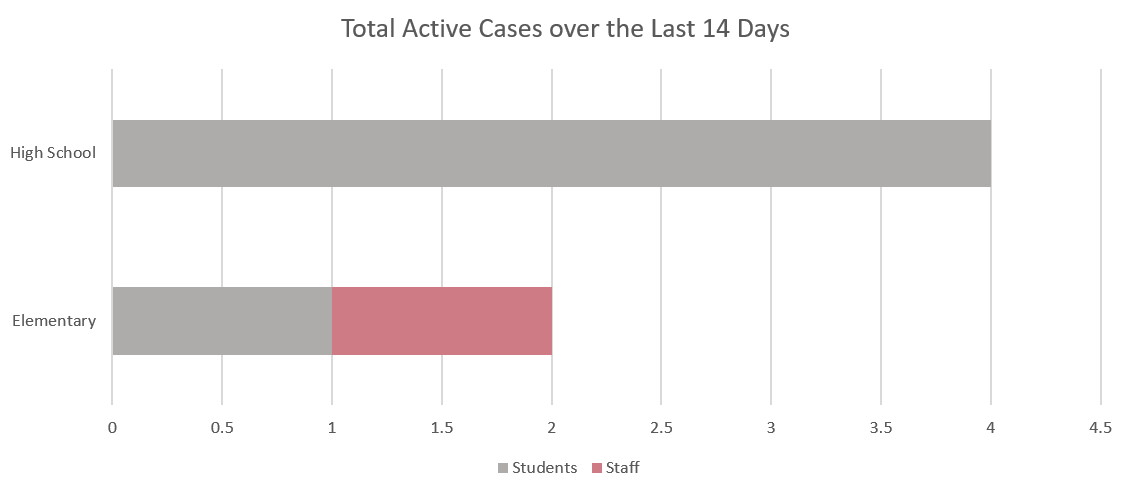 Total number of active cases over 14 day period: 6
Total number of cases over this school year: 113
Total Active Cases this Week by Weekday
Updated 5/24/22 3:00 pm
These charts show the number of new active cases per day this week according to building.