LAST CHANCE: Tomorrow Oct 2nd is the Last Day to purchase NEB PTG SPIRIT WEAR. Please bring in all order forms to the Elementary school or Order online at:
https://nebptg2020.itemorder.com/sale
Due to extenuating circumstances, the girls soccer game in Mansfield scheduled for tonight has been canceled. This is not COVID related. We will be working to reschedule.
SENIORS Be sure to check our Guidance Calendar for links to upcoming college open houses as well as for other important information.
Elementary School 2019-2020 Yearbooks are on sale now. They can be purchased in the elementary library for $12.00.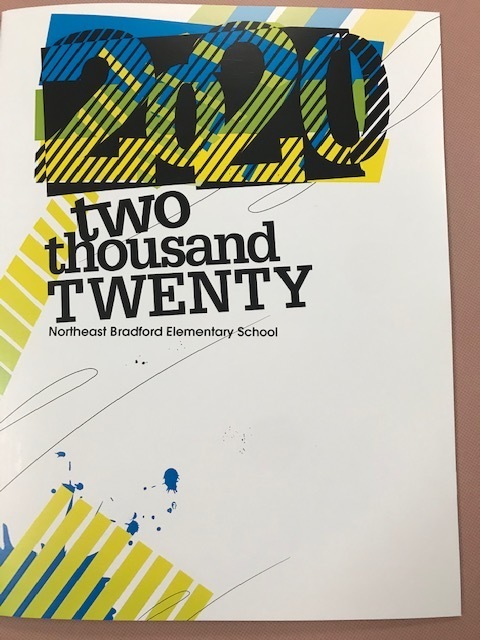 PSAT information was emailed to 10th and 11th grade students and their parents/guardians this afternoon. This exam will be held at the high school on Wednesday, October 14, 2020 @ 8:20AM.
SAT CANCELLATIONS: 9/26 - SAT in Canton is cancelled. 10/3 - SAT in Wyalusing is cancelled. If this impacts you or your child, please contact the College Board for additional guidance on alternate test dates and/or options due to your cancellation. (1-866-756-7346);
sat@info.collegeboard.org

The NEB PTG is running a SPIRIT WEAR SALE, Sept 18th through Oct 2nd. Order forms will be going home with Elementary students. You can also order online using this link:
https://nebptg2020.itemorder.com/sale
. Order your NEB hats, panther paw neck gaiters, and more today!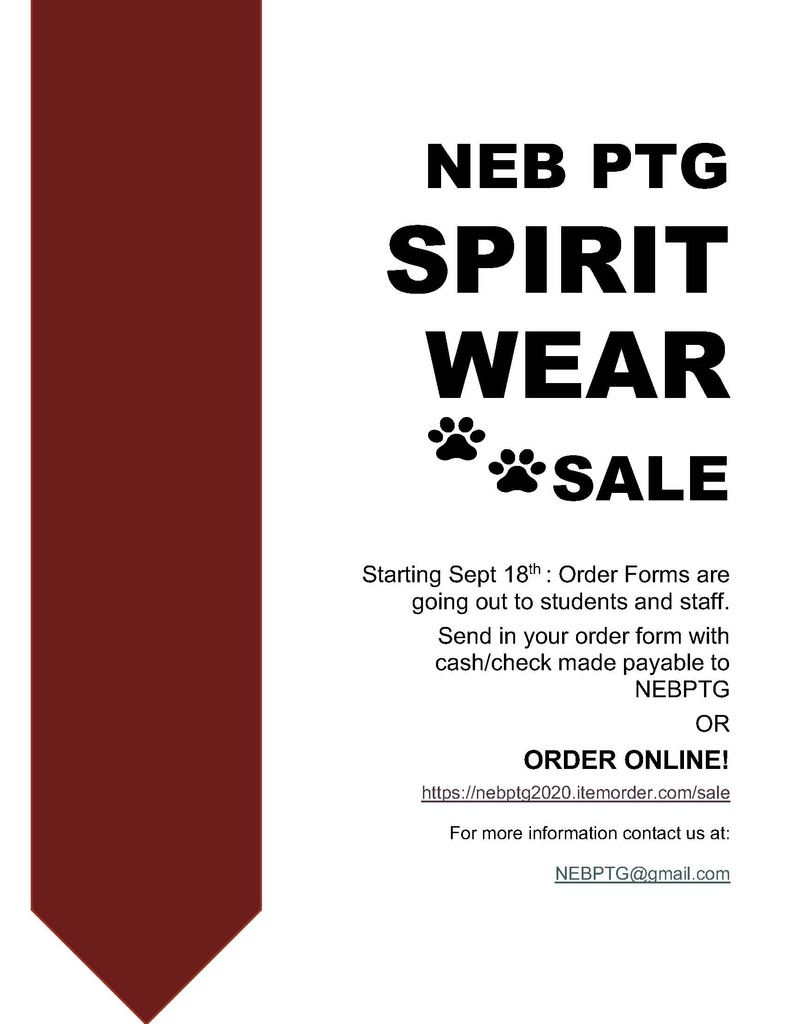 Jr. High Girls and Boys basketball as well as Jr. High cheer sign ups are located in the HS front lobby
Reminder, All Junior/Senior High students need to log into Focus on Wednesdays and their non-scheduled days and click the "I'm Present" button by 8:15 for daily attendance. If you do not have internet access please call 570-744-2521 ext. 2201 to check in.

If you plan on watching tonight's board meeting via Zoom, please make sure your Zoom application is up to date and you have an account with the platform. We only accept authenticated users due to security restrictions with the webinar.
Reminder to all High School Hybrid and Remote Learners. You must log into FOCUS on every non-scheduled "not in person" days and click the "I'm present" button before 8:15 to be given credit for attendance. If you do not have internet capabilities on those days please call 570-744-2521 to tell the high school office you are present. Once complete, please log into google class and complete your daily school work. Thank you. Mr. Holmes
Bloomsburg University has become Test Optional for that Fall 2021 incoming class. An SAT or ACT test will not be required to complete your application. All applicants who submit a high school transcript will receive full consideration for admission and scholarships.
Parents of K-6 remote learners...tutoring services are available on Tuesdays and Thursdays at the elementary school for your child. If you would like to schedule a tutoring session, contact Carol Heath at
cheath@nebpanthers.com
or (570)744-2521 ext. 1099.
Parents of K-6 remote learners...activities are now being assigned to your child in SeeSaw by their classroom teachers. Please make sure your child is completing the "daily check in" for attendance purposes by 10am every school day and working on assignments on a daily basis.

Breakfast and lunch will be free to all students until December 31st, 2020 due to Covid-19.