GIRLS BASKETBALL HOME GAMES FOR TONIGHT (DECEMBER 6) and THURSDAY (DECEMBER 8) will be VARSITY ONLY starting at 6 p.m.

Please click on the link to view the agenda for the upcoming reorganization/regular meeting of the board scheduled for Monday, December 5, 2022. Agenda:
https://5il.co/1lf5c
Attachments:
https://5il.co/1lf6e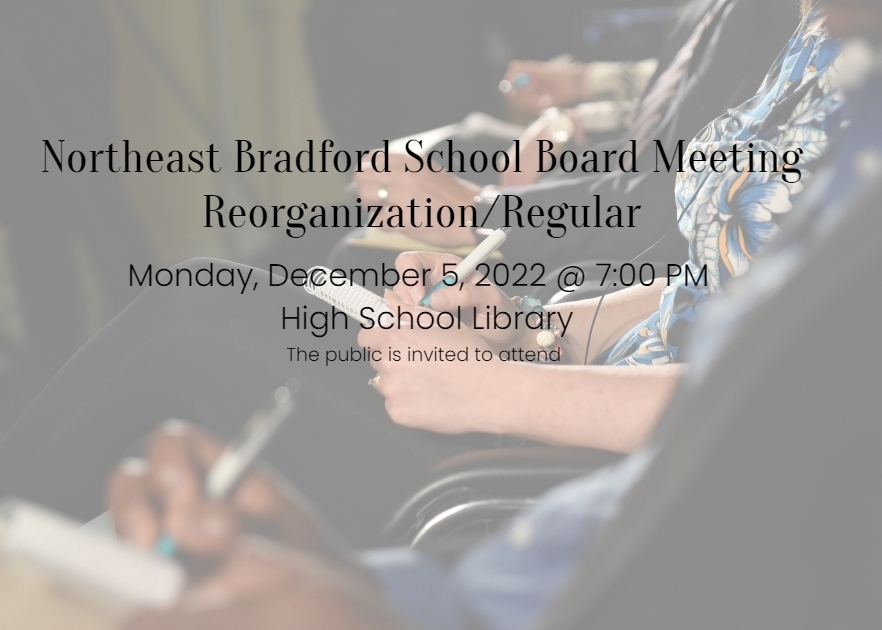 Good afternoon Panther Nation, I wanted to take a moment to update the community on the status of our mandatory safety drills. Today the Northeast Bradford Elementary and High School completed a lockdown drill with the assistance of the Pennsylvania State Police and the Bradford County Emergency Management Office. This was just a drill. The district will continue to work with our partner agencies to ensure the safety and security of our students and staff. If you have any questions please feel free to reach out.
Season ticket prices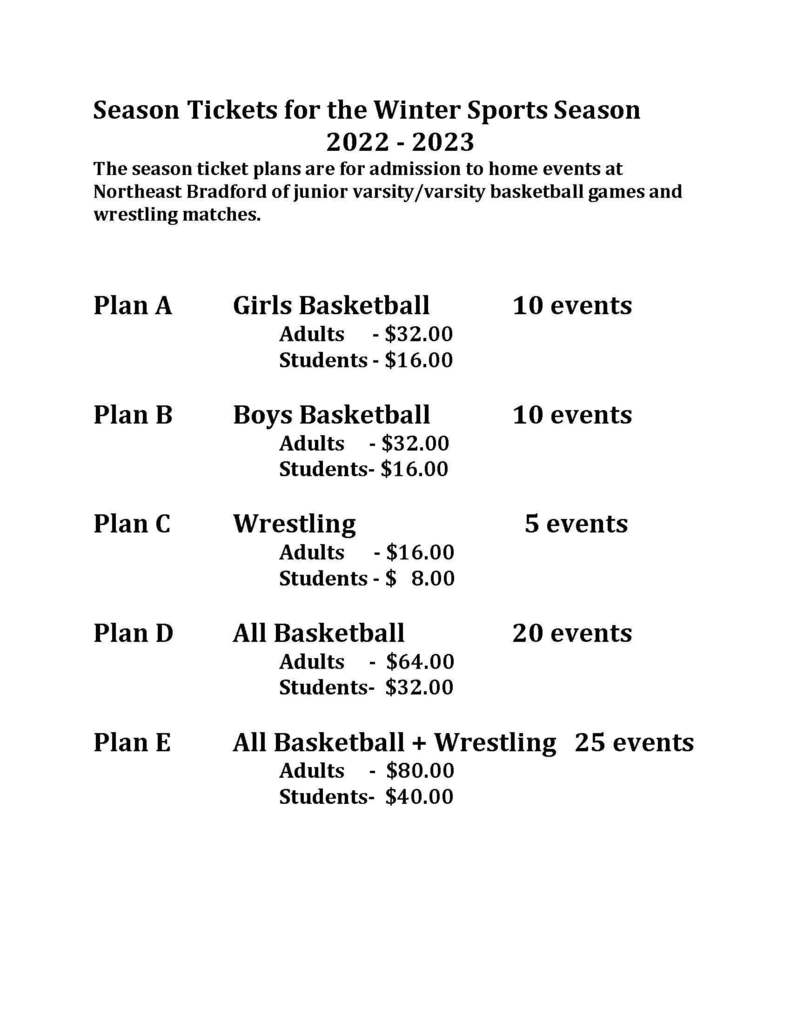 Please join us for the Winter band and choral concert featuring Junior and Senior high band and chorus. The 6th grade band will also be joining us. Friday, December 16 at 7 p.m. in the Elementary LGI.

CCLC Family Engagement Night is a free event that is open to ALL Northeast Bradford students. Families will have an opportunity to design a craft, learn about STEM, and make some snacks. To register for this fun event, fill in the information and return to your homeroom teacher by Wednesday, November 30th.
https://5il.co/1l1xp

Reminder, parent teacher conferences are Friday November 18th. There is no school for students on Friday. Please reach out to the office to schedule a conference.
All afterschool activities will be cancelled for tonight, 11/15/2022.
Good afternoon, the Northeast Bradford CCLC program will be canceled for tonight, Tuesday November 15th. All students will be going home on their normal busses at dismissal.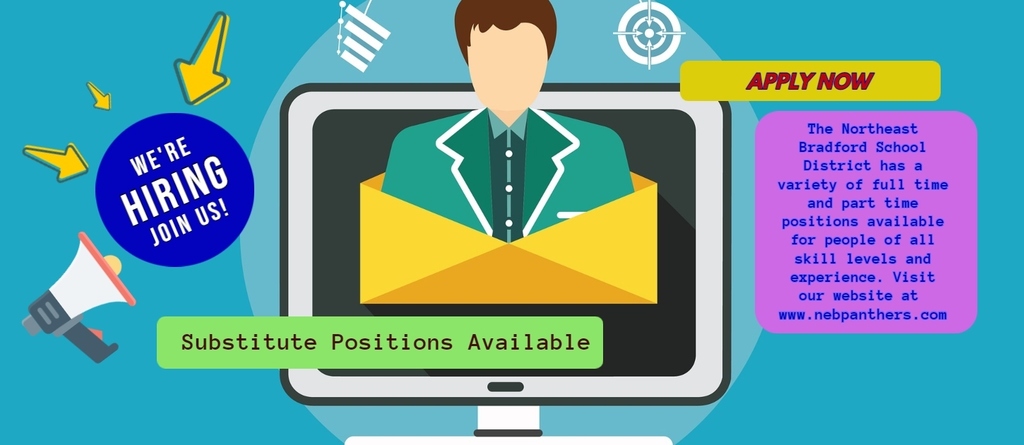 Please see attached flyer: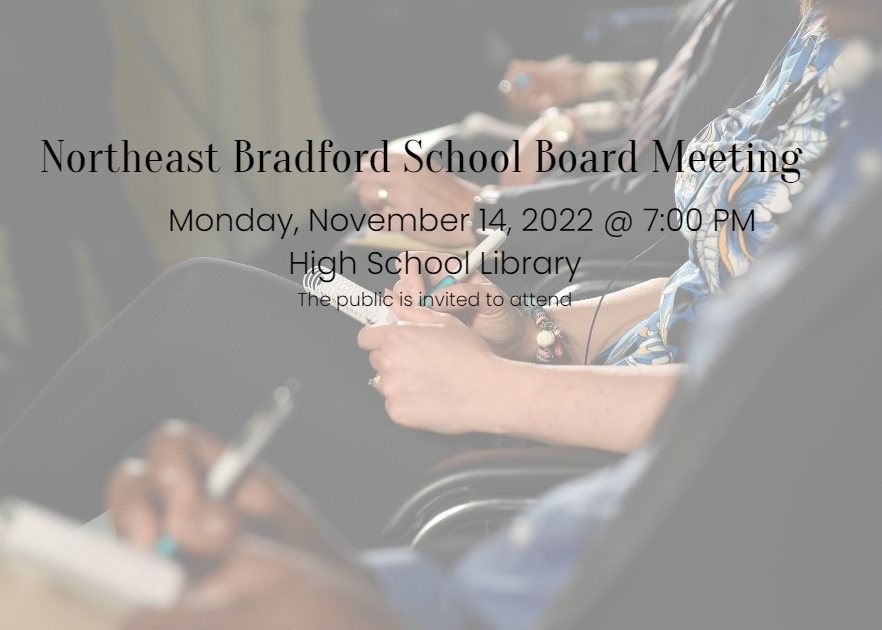 Northeast Bradford School District will be distributing Q1 Report Cards on Thursday, November 10, 2022 for all grades (K-12) High School students (7-12) will be receiving envelopes with test scores and graduation pathway information with their report cards. Any questions please email
tdelsordo@nebpanthers.com
This is a reminder we will be holding parent teacher conferences on November 18 from 7:45am until 6pm. The Elementary teachers will be reaching out to parents to schedule a time. Junior/Senior High parents please call the main office to set up an appointment. Thank you and we look forward to seeing you!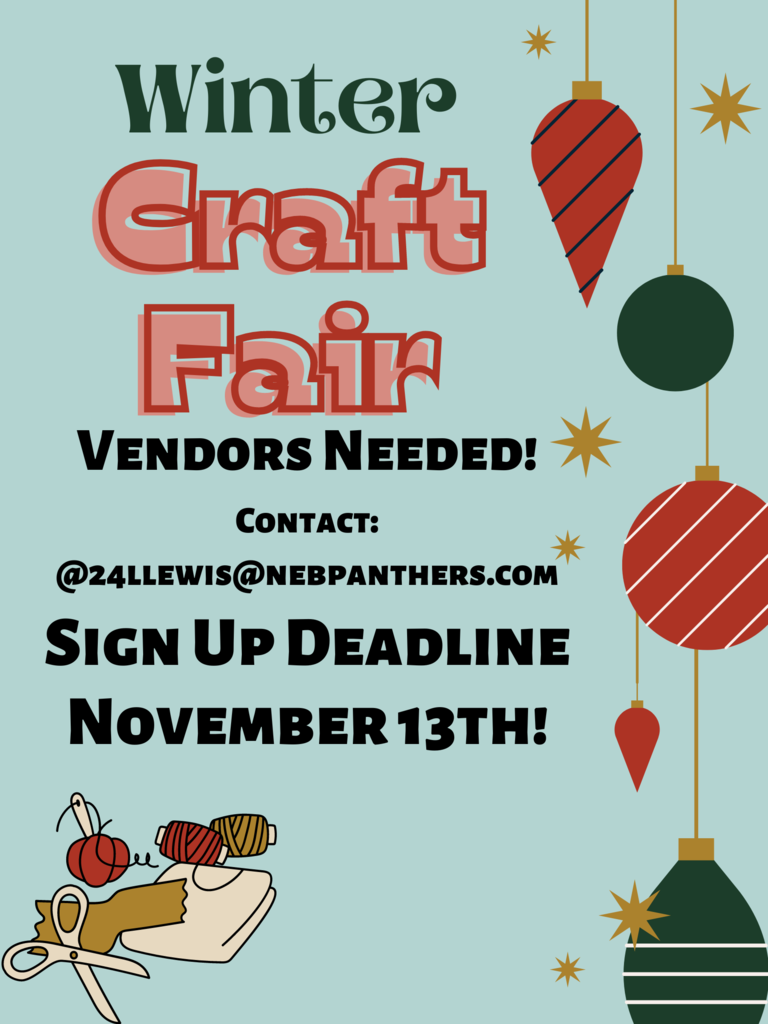 On Thursday, October 27, 2022 the High School CCLC After School program partnered with Wreaths Across America to clean veterans' headstones at the LeRaysville Cemetery as a community service project. According to the website for Wreaths Across America, "We understand we have Veterans Day in the fall and Memorial Day in the spring, but our service members sacrifice their time and safety every single day of the year to preserve our freedoms." Becky Harkness, who represents Wreaths Across America, met us at the cemetery with all of the supplies to clean veterans' headstones that are hundreds of years old. Our students were able to scrub layers of grime off of the stones that made them difficult to read and reveal the words for all to see again. They worked very hard to honor those who gave their lives for our freedom. We are so proud of them and their commitment to our community. Those who participated are Piper Howell, Miriaha Myers, Sarah Rafferty, Cordelia Wills, Violet Markley, and Kayleigh Sacks.